Beyond Good and Evil Commons
Debt, Economic Crisis and the Production of Commons

with:
Silvia Federici
George Caffentzis
David Graeber

For the seminar Silvia Federici and George Caffentzis will contribute three sections on the commons, starting from a more theoretical discussions -- (why the commons, what are the commons, different forms of commons, different theories [e.g. Negri/Hardt], commons in the crisis)--and ending with a more practical discussion focusing on reproductive commons, knowledge commons, global commons, negative commons (Maria Mies expression), like trash for instance, the square phenomenon, and through these examples the question of commons as political spaces.

David Graeber will draw from his recent publication 'DEBT - The First 5000 Years' outlining some of the critical arguments in the book, which is a contemporary research on the history of money, markets, and debt, along with an anthropological analysis of the diverse and often conflicting moral principles that lie at the root of what we now call 'economic relations', how the former history has caused much of that moral basis to become invisible to us, and finally, how this history might be brought to bear on contemporary social, political, and economic struggles.
we promise / / / - They say the nation suffers from debt, and all share a common responsibility to pay what is owed. But what is the debt they are referring to? And is this really all we have a common responsibility toward?

we think / / / - Thursday, Friday, and Saturday (18, 19, 20 of August 2011) we are organizing a seminar which will be lead by Silvia Federici, George Caffentzis, and David Graeber. Three individuals who have contributed a great deal to contemporary thinking around the notion of the commons as well as debt. They have also consistently made efforts to tie their thought and research to critical struggles and political developments.

we live / / / - In the midst of ...
- 10 years of a 'War on War' - if we understand terrorism to mean resorting to the use of violence in the pursuit of political aims.
- An unprecedented wave of revolutionary protests in North Africa, the Mediterranean and Middle East.
- The impacts of a massive nuclear catastrophe which obviously cannot be confronted without also confronting capitalism
- Emerging pockets of resistance globally against efforts to transfer and impose (through 'austerity' measures) the debts accrued by continued war and financial speculation/crimes.
- 30+ years into a neoliberal paradigm that has paved a one way path toward privatizing profits, and externalizing everything else.
- 5000 years of debt

we would like / / / - To learn the thousands of ways we can say 'Enough!' collectively. And the struggles taking place around the commons and against debt are critical in this regard.

we act / / / - The history of actions is written after the fact, not before..





QUESTIONS
How can an anthropological approach to debt open up and inform contemporary struggles around and against debt?
How to build or pre-figure the political spaces we desire and how can contemporary and historical inquiries into the commons assist such processes?
Where are the potential holes or points of recouperation in struggles against debt and struggles for a commons?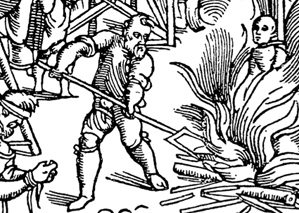 Midnight Notes 5 - (1982) Computer State Notes p. 4


__________________________________________


A. Debt
B. The Commons
C. The concatenation between modes of resistance and efforts to pre-figure, embody, enact the commons, communalization, commoning.



SEMINAR OUTLINE



We came up with a schedule that would allow for some conversations around the presentations and some meals.
Day 1
Thursday 18th
Doors open at 4:00
Session 1 4:30 - 6:45 Silvia / George
light food
Session 2 7:15 - 9:30 David

Day 2
Friday 19th
Doors open at 4:00
Session 3 4:30 - 6:45 Silvia / George
light food
Session 4 7:15 - 9:30 David
Day 3
Saturday 20th
Doors open at 1:00
Session 5 2:00 - 4:30 David
snack
Session 6 5:00 - 7:30 Silvia / George
dinner..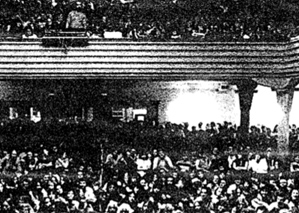 Midnight Notes 4 - (1981) Space Notes p. 19


__________________________________________