The Divided States Tour Video Program

Contents:
0. Introduction (something from nothing)
1. Jayce Salloum (everything and nothing)
2. Jesal Kapadia (laughing club)
3 . François Bucher (attaining the body)
4 . Peter Lasch (naturalizations, media defacements)
5 . Alia Hasan-Khan (kidnapped)
6 . Ayreen Anastas (m* bethlehem, know-fundamentalism)
7 . Avi Mograbi (happy birthday mr. mograbi, deportation)
8 . Rene Gabri (movements, istanbul why)

Claimer: To transport what 16beaver does into an
exhibition as a one to one correlation is not really
possible and always poses questions. We find it a
" real decision whether it makes sense for us to
participate at all, so each context is evaluated for
the specific possibilities and opportunities it
presents for developing what 16Beaver can be.
So without having to represent 16Beaver as a
platform, this collection of videos is an intitiative
coming directly out of our activities at our space
in New York.
____________________________________________________
1 . Jayce Salloum



Untitled: Part 1 everything and nothing, 41 min 2001

untitled' is an ongoing multi-channel video installation continuing Jayce Salloum's series of projects addressing social and political realities and representations, manifestations, and enunciations, focusing on borders / nationalisms / movements (shifts, transitions, and interstitial space/time) and subjectivity and the conditions of living between polarities of culture, geography, history, and ideology.
everything and nothing, part 1 from the continuous tape, "untitled"
Language: Arabic with English Subtitles

An intimate dialogue that weaves back and forth between representations of
a figure (of resistance) and subject with, *Soha Bechara ex-Lebanese
National Resistance fighter in her Paris dorm room taped (during the last
year of the Israeli occupation) one year after her release from captivity
in El-Khiam torture and interrogation centre (S. Lebanon) where she had
been detained for 10 years, 6 years in isolation. Revising notions of
resistance, survival and will, recounting to death, separation and
closeness; the overexposed image and body of a surviving martyr speaking
quietly and directly into the camera juxtaposed against her self and
image, not speaking of the torture but of the distance between the subject
and the loss, of what is left behind and what remains

Jayce Salloum has been working in installation, photography, video, mixed media, text, and performance, since 1975, as well as curating exhibitions, conducting workshops and coordinating cultural projects. His work takes place in a variety of contexts critically engaging the representation and actualization of social manifestations and political realities. A media arts philosopher and cultural activist, Salloum has lectured internationally and has exhibited throughout the Americas, Europe, East Asia, and the Middle East, at institutions including The Museum of Modern Art; American Fine Arts; Artists Space; National Gallery of Canada; Canadian Museum of Contemporary Photography; Canadian Museum of Civilization; New Langton Arts; Los Angeles Contemporary Exhibitions; Long Beach Museum of Art; Walker Arts Center; The Wexner Center; YYZ Artists Outlet; A Space; Contemporary Art Gallery, Vancouver; Western Front; Optica Gallery; Oboro; Dazibzo; Mois De La Photo à Montréal; Miyagi Museum of Contemporary Art; Hara Museum of Contemporary Art; Kunstlerhaus Bethanien; Werkleitz Bienniel; Galerie Nationale du Jeu de Paume; Cinematheque Française; Institute du Monde Arabe; Espace Lyonnais d'Art Contemporain; Shedhalle; Rote Fabrik; Rotterdam International Film Festival; Singapore International Film Festival; British Film Institute; Museo Nacional Centro De Arte Reina Sofia; Museo de Arte Contemporáneo, Seville; CaixaForum, Barcelona; and Théatre de Beyrouth. His texts have appeared in many catalogues, and journals such as, Documents, Framework, Fuse, Felix, Public, Pubic Culture, and Semiotext(e). In 2003 he represented Canada at the 8th Havana Biennial.
top

____________________________________________________
2. Jesal Kapadia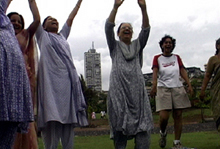 Laughing Club, 8min 2002

The laughing clubs, also known as laughter yoga, have become a popular phenomenon both in the West and in India, where they originated. Based on laughter's therapeutic effect on the body as well as inspired by the Reader's Digest quote, "Laughter is the best Medicine," these clubs are largely urban entities. This video visits one such club in a park in south Mumbai, a "global city" set uneasily at the juncture of regional, national, and transnational processes. Laughter is explored as an ambivalent phenomenon in which technologies of the self and spontaneous affect become undecideable, registering post-colonial urban anxiety as much as a "natural" human propensity
Artist Statement
My work revolves around the very experience of migration, and its effects on
the immigrant body. The hybridization and appropriation that occurs as a
consequence across both the cultures, is what I try to represent and
question in my work. Drawing from contemporary South Asian literature,
postcolonial feminist theory, questions of nationalism and migration, as
well as the uneven global history of modernist art practice, my intent is to
create a rupture or potential for a break in the space that is occupied
between the Indian and American cultures.

Bio
Jesal Kapadia is a visual artist and co-editor of the arts for the journal
Rethinking Marxism. She moved to the United States seven years ago from
Mumbai, where she worked as a Graphic Designer. She is a graduate of the
Whitney Museum's Independent Study Program in New York City and a recipient
of the Massachusetts Cultural Council grant for 2003-04 Film and Video
artists. She currently teaches at CUNY College of Staten island and
International Center for Photography.
____________________________________________________
3 . François Bucher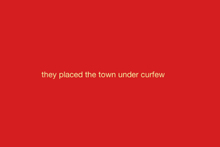 Attaining the Body, 8 min 2003

"Recently, the Israeli army performed an operation whose symbolic content is
so strong and brutally pointed that probably no artist dealing with
television has ever been as successful in speaking about the medium. Their
brutal performance could be a third step in Paul Virilio's account of the
relationship of the weapon and the image-making apparatus: "Great Importance
was attached to pictorial representation in the Oriental military sects. The
warrior's hand readily passing from brush to sword. Similarly, a pilot's
hand trips the camera shutter with the same gesture that releases the
weapon."
The action, performed around the same time that one of their soldiers had
shitted on a photocopier in Ramallah ("Someone Even Managed to Defecate Into
the Photocopier"), denotes a very sophisticated understanding of the
psycho–sexual and military powers of the televisual image. A kind of
imagistic enlightenment that was used in the most obscure way imaginable..."
François Bucher is an artist from Cali, Colombia; he lives and works in New York City. Bucher's work investigates "the image" as it circulates in contemporary culture. His reflection focuses on cinema and television highlighting a politics of the moving image. Bucher has initiated several projects and collaborations that seek to open alternative spaces of thought.

His work has been exhibited internationally in group and solo shows including: Fusebox Gallery, Washington DC, Location One, New York, 2002; Empire/State, Whitney Museum Independent Study Program, New York, 2002; Speaking Truths, Intermedia Arts, Minneapolis, 2002; The S-Files, Museo del Barrio, 2003; White Box, New York, 2002; Valenzuela y Klenner, Bogotá, 2003; Smack Mellon Studios, New York, 2002, 2003; Prague Biennial, 2003; 24/7, CAC, Vilnus, 2003; Slowness, Dorsky Gallery, New York, 2003; Dándole Vuelta la Poder, Centro Cultural La Recoleta, Buenos Aires, 2004, Cine y Casi Cine, Museo Reina Sofia, Madrid, 2004; Transmission, Musée des Beaux-Arts in Nantes, 2005. His films and videos have been included amongst many other places in the Oberhausen Film Festival, 2002; Impakt, Utrecht, 2002; Next 5 minutes, Amsterdam, Kassel Documentary Film Festival; European Media Arts Festival, Osnabruck, 2003; The Museum of Contemporary Art, Chicago, 2002; Reencontres Internationales Paris/Berlin, 2003; Transmediale, Berlin, 2004; INPUT 2000, Halifax; The Pacific Film Archive at U.C. Berkley, 2003; The New York Video Festival at Lincoln Center, 2002; Chicago Filmmakers, 2003, and The Turner Prize Film Program at The Tate Gallery, London, 2002. His work is distributed by the Video Data Bank and is included in the collections of Bard College, Princeton University, University of Essex, Museo de Arte Contemporaneo de Castilla y Leon, MUSAC and the University of California at Santa Cruz.

Bucher has initiated several projects, amongst them Part Two: A Network Event on World Conflicts, and Television (an address). His essays and projects have been included in Saving the Image: Art After Film edited by Tanya Leighton and Pavel Büchler; Here and Elsewhere edited by OE, Denmark, Journal of Visual Culture, Revista Valdez, Files, MUSAC; Artwurl, the online Magazine of PS 122 (August, 2004) amongst other publications.
From 1999–2000 Bucher attended The Whitney Museum Independent Study Program in New York. In 1999 he finished his MFA at The School of The Art Institute of Chicago where he received the MFA fellowship prize. He was awarded the first prize at VideoEx, 2003, Zurich; The Prize of the Jury in Videolisboa, Lisbon, 2003, First prize at Premio a la Videocreación Iberoamericana, Museo de Arte Contemporaneo de Castilla y Leon, MUSAC, 2004 and the Werkleitz Award 2004 in Transmediale, Berlin. He was also awarded a prize from the Film División of the Ministerio de Cultura, Colombia, 1997, and the Alliance Française Prize in Bogotá, 2001. He is a recipient of The New York City Media Arts Grant of The Jerome Foundation, 2000. Bucher is a founding co-editor of Revista Valdez presented at Centre d'édition Contemporaine, Geneva, 2003 and the Armory Show in 2004.

____________________________________________________
4 . Peter Lasch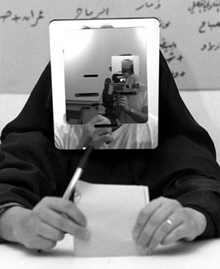 Naturalizations: Media Defacements (Episode #1), 90 seconds, 2004
Selection from Naturalizations: The Users' Video Manual
This video moves through 20 fabricated images based on photographs published in the media, all related directly to hidden human faces. The images are accompanied by a soundtrack, voice-over and text that opposes the consumption of identity in the way the various represented masks, burqas, ski-masks, and mirror-masks do.

Short synopsis (49 words):
This video moves through 20 fabricated images based on photographs published in the media, all related directly to hidden human faces. The images are accompanied by a soundtrack, voice-over and text that opposes the consumption of identity in the way the various represented masks, burqas, ski-masks, and mirror-masks do.
------------------------------




------------------------------
Artist statement (Longer Version-661 words):
This short video (90 seconds) is part of an ongoing project I began in 2003. The overall process brings together exchanges, installations, screenings, and social situations under the general heading of Naturalizations and consists of the production and distribution of a set of flat plexi mirror-masks. The overall "theater of the everyday" production is conceived as a page by page publication, each mirror-mask being a page as well, scattered socially, spacially, and temporally. The sum of the growing number of scattered mirror-masks, or pages, constitutes The Book of Mirrors, a book that is only worth reading with two or more people at once. All other edited materials related to the different versions of Naturalizations are compiled in a work in progress called The Users' Manual, which is simultaneously a documentary publication, a manual, an illustrated children's book. The Users' Video Manual is based on the same material, but takes the form of an instructional video composed of short segments that correspond to each facet of the project. These segments, or episodes may be watched together or independently.

Naturalizations: Media Defacements (Episode #1) corresponds to the segment of the project with that same title. All versions before Media Defacements were based on the physical use of the mirror-masks in social contexts which highlight the cultural conflicts inherent in subject formation, national identity, gender, age, race, psychogeography, and many other such "naturally social things". Past contexts include dances, performances, political street actions, and other regular collaborations with Mexican and Latino immigrant groups (Asociación Tepeyac de New York, Mexicanos Unidos de Queens), a restaurant version (Brewster, NY), gallery and museum installations (Baltic Centre for Contemprary Art, England; Mütter Museum, Philadelphia; Queens Museum of Art, New York), experimental workshops and video productions (Las Diosas, What is 16Beaver; The Story of Colors), among many others.

Naturalizations: Media Defacements differs from previous versions in that the mirror-masks are physically absent. The project is now literally contextualized in the more conventional act of reading and viewing the media. Conflicting experiences of the natural or the alien, and the various perceptual shifts the masks habitually produce in their users, are now transferred to the "natural landscape" of photographic journalism and media consumption. I have selected images from the media and have significantly altered them to open an internal dialogue between seemingly disparate areas of the contemporary world stage. The original photographs all share a common icon: human defacement. Indigenous zapatistas wearing black ski-masks in southern Mexico, women wearing blue burqas in Kabul or black abayas in Saudi Arabia, Iraqi torture victims wearing green or black hoods at Abu Ghraib, Jacko wearing a mask in Russia, and black bloc members covering their face in Seattle, are but a few examples of the "refusal of the face" which has become the paradoxical icon of our generation.

Originally published in the journal "Rethinking Marxism" as printed images, the 20 digital constructions that compose this segment are now presented as stills within a video narrative that weaves together picture, sound, and text in consistent strokes of refusal. Just like the masks continually, yet seamlessly evade the gaze and the consumption of identity, the voices and text in the video, escape direct reading and understanding by redirecting sound and meaning in an array of unexpected angles which produce an extended act of viewing and listening.

The eyes of the Western media consistently deface human identity not ready for consumption. The royalties and copyright assumed to belong to he or she who holds the camera are denied to the he or she who is depicted, unless, of course, the camera looks up to the hand that feeds it. The alteration of the "original" media images through the fictionalized spatial possibilities of the mirror-masks disrupts specific habits in the act of reading, viewing, and listening, but it also asks whether a militant viewership is able to reinscribe power in the faces of those who actively refuse to be stripped of all dignity.
Peter Lasch was born and raised in Mexico City, and moved to New York City
in 1994. He currently shares his time between New York City, as director
(also founder) of Asociación Tepeyac's experimental arts program "Art,
Story-Telling, and the Five Senses" (El arte, el cuento y los cinco
sentidos), and Durham, North Carolina, where he serves as fulltime
professor of visual arts at Duke University.

About his work
Peter Lasch sees his work as a consecutive set of acts and ideas, which
complement and interrupt the flow of the everyday, a chain of
routine-breaking routines. His role as an artist, educator, activist,
cultural organizer, and producer need to be understood as a cohesive
whole, which develops within specific social situations and exists mostly
outside of the conventional art context. His presentations in museum and
gallery settings represent only a part of his overall production. A
preoccupation with the theory and practice of socially engaged art, which
is rooted in daily exchanges, has led him to the formulation of an
aesthetics based on public interventions, social interactions, games, and
temporal rearrangements.
top



____________________________________________________
5 . Alia Hasan-Khan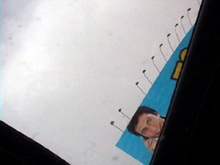 Kidnapped: homage to Karachi, 5 min 2004

Like many mega-cities throughout the world where there is huge disparity in wealth, kidnappings of the elite classes have become a common occurrence in Karachi. This video is a journey through the city, from the perspective of a person kidnapped, lying in the back seat of a car, eavesdropping on the conversation between the two men in the front seat.

Alia Hasan-Khan is a Pakistani artist working and living in the U.S. for the past nine years. Her recent work is concerned with stereotypes and mainstream American representations of Muslims (and Pakistanis, specifically). Her work engages with social and political issues in direct and palpable ways. Through her work she reflects on the constructs of global phenomena like 'war on terror' or 'trade liberalization' and their impact upon her locale.
She received her B.F.A. from the Indus Valley School of Art & Architecture in Karachi, her M.F.A. from Tufts University/School of the Museum of Fine Arts in Boston, and is a graduate of the Whitney Museum of American Art Independent Study Program. Her work has been included in exhibitions across the U.S., Europe, Canada and Pakistan. She recently has had shows at the Lower East Side Tenement Museum and Apex Art Gallery, both in New York; a public art project in Austin, Texas; and the Contemporary Museum in Baltimore, MD among others. Her work has also been featured in magazines and journals, most recently in the April 2004 issue of Rethinking Marxism. She is currently living and working in Austin, Texas.
top

____________________________________________________
6. Ayreen Anastas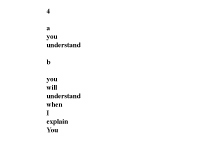 Know Fundamentalism, 6 min 2004

A music video for 'Sharraft Ya Nixon Baba' by egyptian political singer Sheik Imam from the seventies. The lyrics of the song, by the poet Ahmad Fouad Najem, welcome President Nixon Sarcastically into the arab world describing the relations between the corrupt leaders and Nixon, which might have given the president the wrong impression that the Egyptian people are an easy prey. ' But as they say, the Egytion flesh is hard to digest'.

The text which scrolls with the song derives from two entries Know-Nothing and Fundamentalism as defined in THE NEW SHORTER OXFORD ENGLISH DICTIONARY THE USEFUL EDITION EDITED BY AYREEN ANASTAS



m* of Bethlehem, 21 min, 2003

m* of Bethlehem is a video map of Bethlehem in January 2003, inspired
by a map of the city from 1973. It concerned what was absent and what
was represented on the map in relation to the actual site today. Views
include streets during times of curfew, a refugee camp, an encroaching
Israeli settlement, and signs posted on olive trees warning that the
land will soon be confiscated.

*m = meaning also map
the Voice Over -- the meaning of Bethlehem
the Voice Over of the video consists of the Meanings of Bethlehem
according to THE NEW SHORTER OXFORD ENGLISH DICTIONARY
THE USEFUL EDITION (VERSION 1) EDITED BY AYREEN ANASTAS

B

Bethlehem
1 Former name of Oslo, capital of Norway. 2 The bell itself; the time
of its ringing; the practice of ringing a bell at a fixed hour each
evening (for any purpose). 3 A condition that is required to be
satisfied at all or part of the boundary of a region in which a set of
differential conditions is to be solved. 4 The rights privileges, or
possessions belonging to one by birth, as an eldest son, as being born
in a certain status or country, or as a human being. 5 A region in
which a population of organisms can survive through an unfavourable
period. 6a Keep in a place, within or to limits or a defined area;
restrict, secure. (lit. & fig). b Shut up, imprison (in, into). c
Oblige a person to remain in doors, in bed, etc., through illness, bad
weather, etc. 7a Of an edge of a weapon: blunt. b Of trade: slow,
stagnant, not brisk. c Of goods etc. : not easily saleable. d Of a
person, a mood, etc. : depressed, listless, not lively or cheerful. 8a
The public voice as expressing condemnation. Hence, an opinion
generally expressed. b A loud importunate call; an appeal (for mercy,
help, etc.) c A proclamation of goods or business in the streets; a
street vendor's special call. 9 A military force, a body of soldiers;
spec. a military force raised from the civilian population, as
distinguished from mercenaries or professional soldiers; an auxiliary
military force drawn from the civilian population in order to
supplement the regular forces in an emergency; collect. the members of
such a militia. 10a The faculty by which things are remembered; the
capacity for retaining, perpetuating, or reviving the thought of things
past; an individual's faculty to remember things. b The capacity of a
body or a substance for manifesting effects of its previous state,
behaviour or treatment, or for returning to a previous state when the
cause of the transition from that state is removed; such effects, such
a state. 11 Dear, from base meaning 'to love': a Of a person: not or
no longer in bondage, servitude, or subjection to another, having
personal rights and social and political liberty as a member of a
society or State. b Of a state its citizens, and institutions: enjoying
national and civil liberties, not subject to foreign domination or
despotic or tyrannous government. c Designating (freq. w. cap. initial)
a political or racial group actively opposed to an invading, occupying,
or hostile power d Acting from one's own will or choice and not
compelled or constrained; determining one's own actions or choice
without outside motivation. e Not impeded, restrained, or restricted in
actions, activity or movement; unhampered, unfettered. 12a Precisely,
exactly, just altogether, to the full. b Never happy about our life
together, right from the start. c I was born right here in Clarion. 13
She remembered him clearly; she was proud of her memory. 14 fig. an
organ of sense, esp. an eye (usu. in pl. in windows of the mind and
soul); an opportunity for study and insight. (frep. foll. by into, on).
They ...smashed the window"" 'no walk this day!' said that young
person, looking sadly out of the window. 15a Apartment house, country
house, farm house, manor-house, mansion-house, town house, Wendy house,
etc. b. alehouse, almshouse, bake house, bath-house, bawdy-house,
boarding-house, coffee-house, clubhouse, court-house, custom-house,
doss-house, dwelling-house, eating-house, guardhouse, guest-house,
lodging-house, madhouse, meeting-house, opera-house, playhouse,
slaughterhouse, summer-house, wash-house, whore-house, workhouse,
etc.16 The bomb had demolished a group of houses. 17 Issued by a local
authority for the pulling down of a building or buildings. 18 The
branch of knowledge that deals with human populations; esp. the
statistical analysis of births, deaths, migrations, disease, etc., as
illustrating the conditions of life in communities. 19 A densely
populated slum area occupied by a minority group or groups, usu. as a
result of social or economic pressures; an isolated or segregated
social group or area. 20 In Arabic mythology, a desert demon preying on
travelers; gen an evil spirit or demon supposed to rob graves and
devour corpses; a person unnaturally interested in death. 21 Speak
rapidly and inarticulately; chatter, talk nonsense. 23 You hate them
and wish they were dead. 24 Anything is possible to the man with a
killing weapon. 25 I'll have the story killed and the journalist fired
immediately. 26 What annoyed him was their fanatic sense of
righteousness, their absolute certainty that...they alone had God's
ear. 27 Drain completely of resources.

Ayreen Anastas is an artist living in Brooklyn, New York. Originally from palestine, she moved to germany in 1989 for a DAAD scholarship. Alongside her artistic practice, she is involved in the Artist Collective 16 Beaver Group ≤16beavergroup.org≥.

top


____________________________________________________
7. Avi Mograbi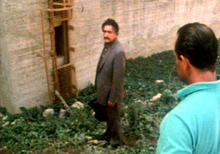 Deportation, 12 min, 1989

A short film consisting of one scene in which three people are deported from their country. What happens in the film looks less like a deportation than anything else. All the brutal externals of the deportation have been peeled away, to leave the act itself exposed to a moral discussion.
Bio
Born in Israel in 1956. Between 1979 and 1982 Mograbi studied philosophy at Tel Aviv University and art at the Ramat Hasharon Art School. Since 1982 he has been working as first assistant director in local and foreign feature films and commercials. Directed his first film Deportation in 1989. Filmography includes The Reconstruction (1994), How I Learned to Overcome My Fear and Love Arik Sharon (1997), and Relief (1999, video installation). As scriptwriter, A Tale That Starts With a Snake's Funeral (1993).

____________________________________________________
9. Rene Gabri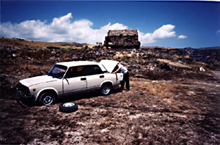 Movements, 42 min 2002

"You prepare cuts and stage a movement so as to allow reediting, only to find at the editing table that the picture has a completely different movement, one which you have to follow." Harun Farocki

In 2001, the Iranian born artist made his first journey through Armenia. Marked by a mass exodus of its population due in large part to the socio-economic fallout after the decline of the Soviet Union, and still devastated by the trauma of the earthquake in 1988 and the war with Azerbaijan, the people of Armenia have been facing what continues to be an untenable situation. As with most countries on the 'losing' side of capitalism, Armenia continues to be characterized as a nation in 'transition', 'developing', but more often it seems stalled, along a roadside, unable to move forward or backward, waiting interminably for the arrival of what is to come. The video, a kind of experimental road movie, interweaves extended tracking shots with interviews of road workers, wanderers and hitchhikers, and still sequences of half destroyed churches, half built buildings, empty apartments, cafes, and roadside kabob houses; all the while, tracing the movements of/through a people/country 'in transition' and in between (an end and a beginning).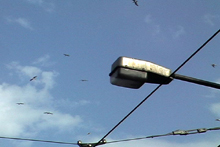 Istanbul ... Why?, 34 min 2005
In 2004, on his way to Singapore, the artist had an 8 hour stopover in Istanbul and thus his first visit to Turkey. The video tells the story of a day's journey into a city, marked by all the unfamiliarties and innocence of discovering a new place as well as the ghosts and specters haunting a relentless and unforgettable past.

Rene Gabri, Iranian-Armenian artist, born in Tehran, moved to Athens, then Los Angeles, now based in New York. Often working with film, video, audio and text; he has been exploring a broad range of topics including cities, memory, confession, popular culture, television, music and issues related to in-between-ness and drifting in general. In addition, to his individual projects, he has been involved with and initiated a broad range of collaborative situations and frameworks.

At the conclusion of the Whitney Museum's Independent Study Program in 1999, Rene was involved in starting 16Beaver (16beavergroup.org). Since that time he is active in maintaining an ongoing platform and space for independent critical, cultural, political inquiry and friendship. His work with Ayreen Anastas has evolved a great deal through their work at 16Beaver. Their Radioactive Discussion series was a physical counterpart to their fictional Homeland Security Cultural Bureau (hscb.org) project. Together with Erin McGonigle and Heimo Lattner, he also works with the name e-Xplo (e-Xplo.org), creating projects which often involve mapping, exploring, and developing a vocabulary for particular sites. Most recently he has taught at University of Architecture in Venice and the City University of New York in Staten Island.